VRL Prague

has been producing ball bearings since 1939.
We are traditional producer of small standard ball bearings (miniature ball bearings) and ball bearings for special applications.
We are traditional and stable Czech company since 1939
The roots of our company were established in 1939 by J. E. Solman, a former representative of Swedish company SKF and Swiss company SRO.
The bearings had been produced under trade mark ZKL from 1953. In the year of 2010, we changed our strategy and since then our products have been manufactured under new trade mark VRL.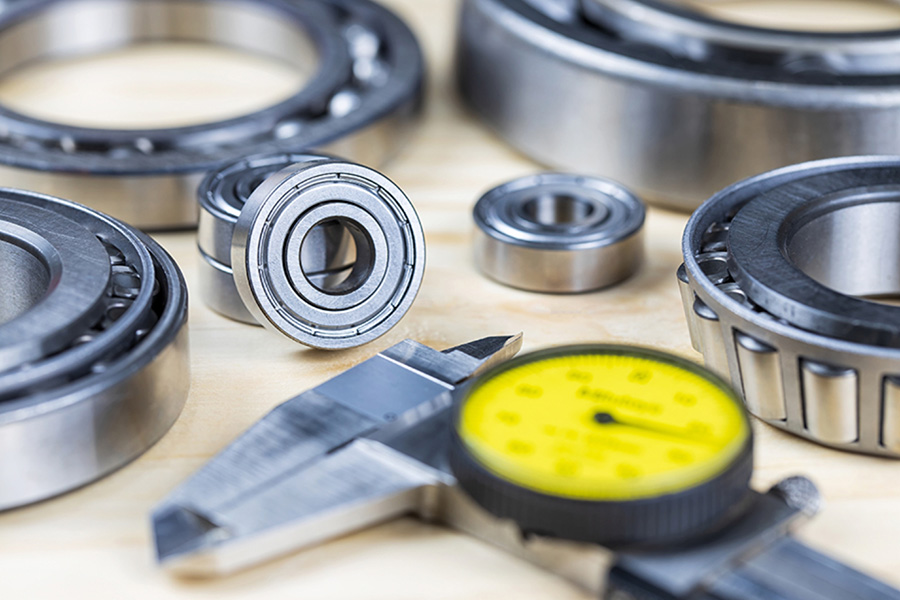 Standardized single row deep groove ball bearings and several types of double row self-aligning ball bearings with bore diameter from 3 to 12 mm and with outer diameter from 10 to 32 mm can be found in our standard product catalogue.
Our main specialization is the production of special modifications of small ball bearings (special ball bearings with outer diameter up to D = 60 mm) and precise machining of rotation parts (precise machined rotating parts.)
The variability of the machinery and equipment allows us to also produce special bearings (e.g. traveling rollers) of various sizes and shapes according to customer requirements. Our special single-row and double-row ball bearings (bearing rollers of various shapes and profiles) are used, for example, in fireplace inserts, in transport equipment carriages, in wirehouses for guiding wires of various diameters, in the aviation industry (flaps for buoyancy control), as guide rolls different profiles, etc. We will be happy to help you choose a suitable design solution. We are able to manufacture some types of special bearings (pulleys) with an outer diameter of up to 100 mm.
We produce accurate rotating parts according to customers request. We manufacture finished products or we do only required technology processes (hardening, grinding, super finishing, washing, etc.) on parts delivered by customer.
In our Rokytnice factory shop, we produce various rotating parts, such as for connections (flow screws), threaded plugs, necks, fittings, nuts, bolts and pins.